Cosmopolitan Properties REO Services
Cosmopolitan Properties Real Estate Brokerage has a team of experienced Real Estate Professionals who have been working in the industry collectively for over 30 years. The firm recently launched it's REO Services division and branded the division COSMO REO in 2005. Most of these years were spent managing REO properties for various local banks, where our team has gained a tremendous amount of experience listing, managing and disposing of REO property.
COSMO REO is a team of certified REO Specialistists penetrating Northern Virginia, Washington D.C. and Maryland (Prince Georges County/Montgomery County). The COSMO REO division is set up to work directly with banks to help them dispose of REO property.
Our team specializes in the following:
SECURE AND RE-KEY ALL REO PROPERTIES

PROCESS EVICTIONS

ASSIST WITH THE REMOVAL OF ANY LIENS (IF NEEDED)

CLEAN AND REPAIR PROPERTY

UTILITY SET-UPS

LIST & MANAGE LISTINGS IN MULTIPLE LISTING SERVICE

MANAGE A BROAD PORTFOLIO OF INVESTORS

PROVIDE DAILY/WEEKLY UPDATES TO INVESTORS

UTILIZE OUR TEAM OF CLOSING AGENTS TO ENSURE FLAWLESS SETTLEMENTS
Our team is always seeking to expand our partnerships with Banks to help dispose of REO properties.
Please Contact Sonya Abney at 202-387-0777 ext. 11 to discuss our various REO Services and Guarantees.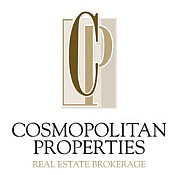 414 Florida Avenue, NW
Washington, DC 20001
Office: 202-387-0777
Fax: 202-387-1770
Website: www.COSMOREO.com